PROBLEM
Skaters and surfers don't buy sports nutrition products because they see it as lame or jock-ish.
INSIGHT
One thing this audience does care about is pushing the limits to go bigger in everything they do.
SOLUTION
Ride On! Protein Gummies. The first sports nutrition brand for skaters and surfers, boosting performance, endurance and recovery, so you can make the ultimate rebellion: against nature and its limits.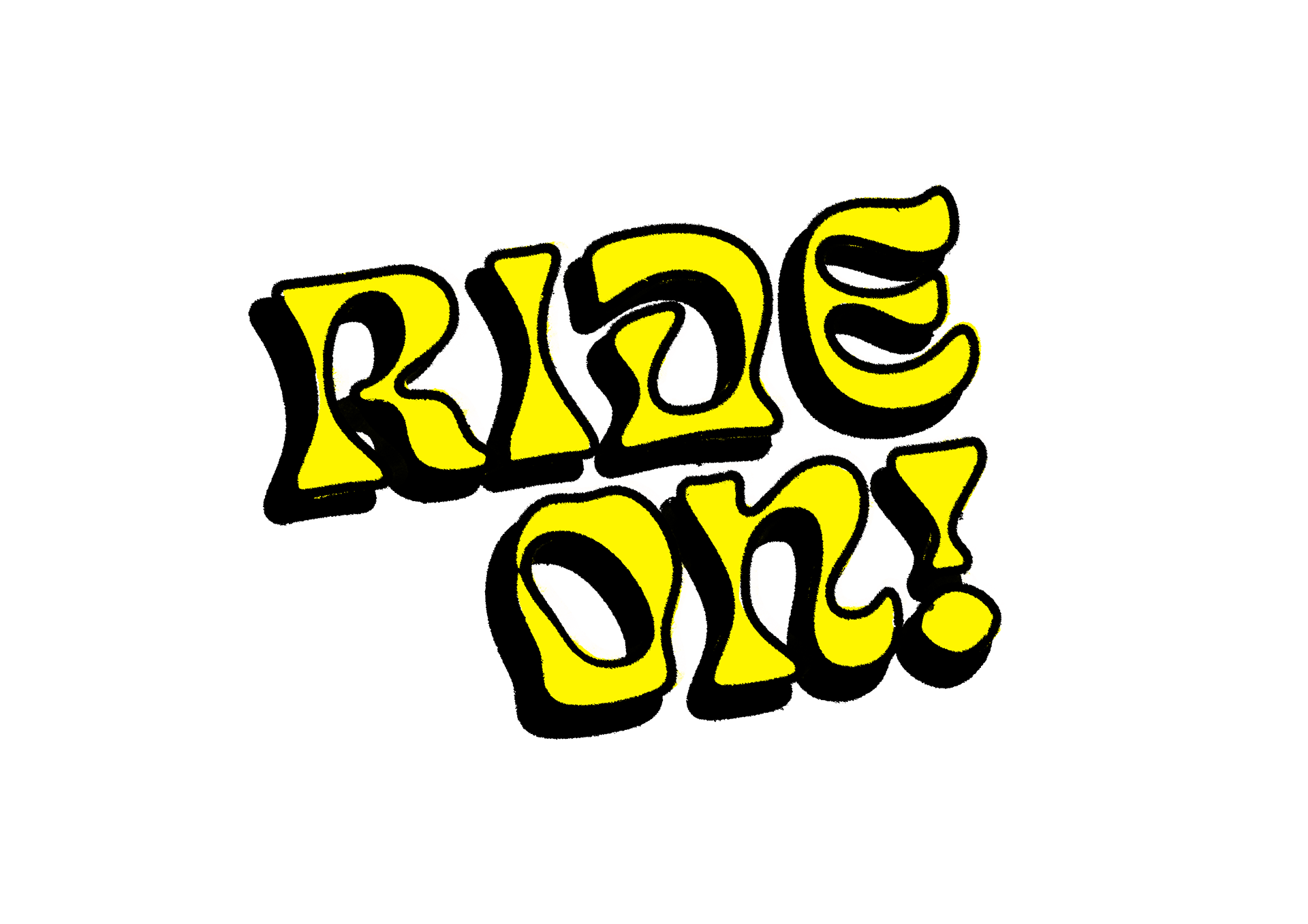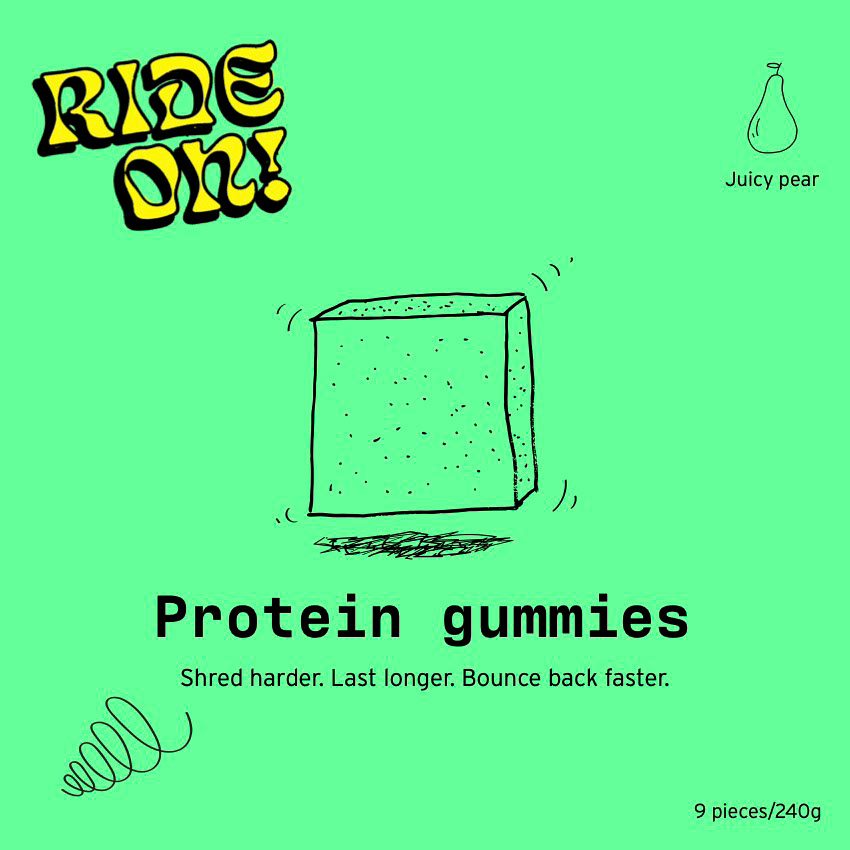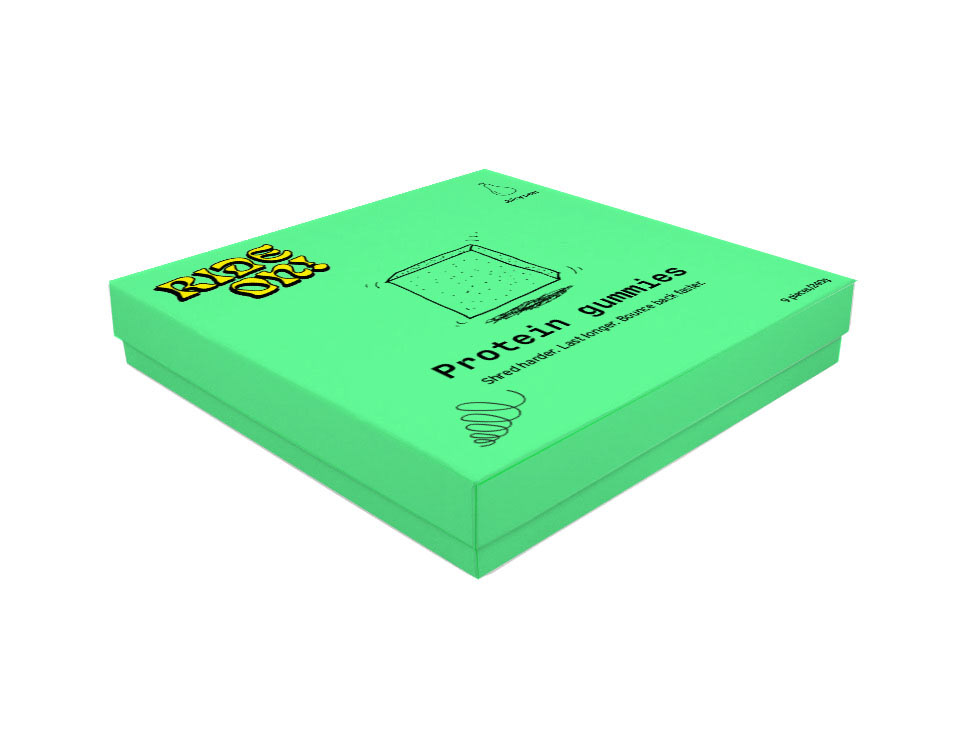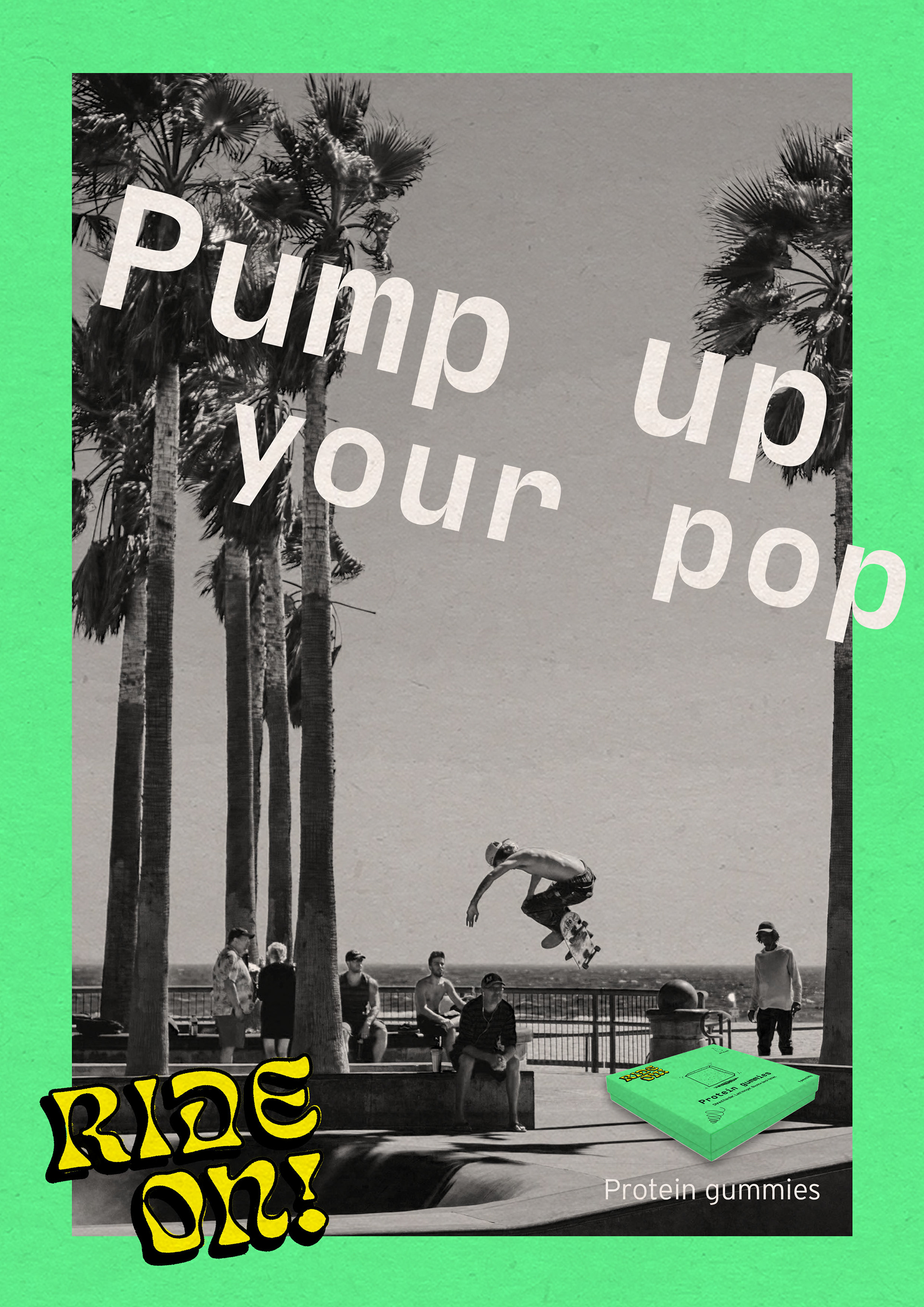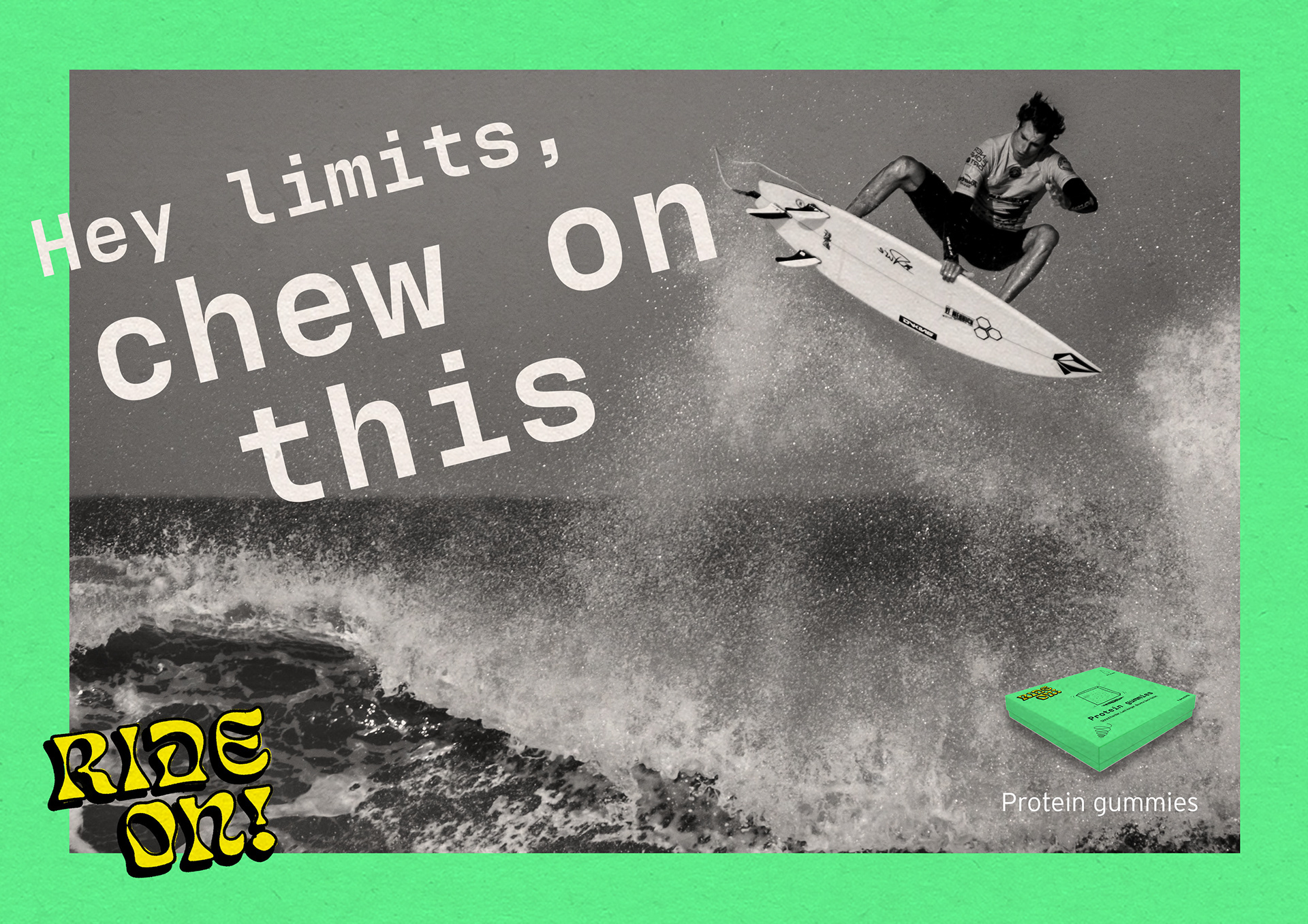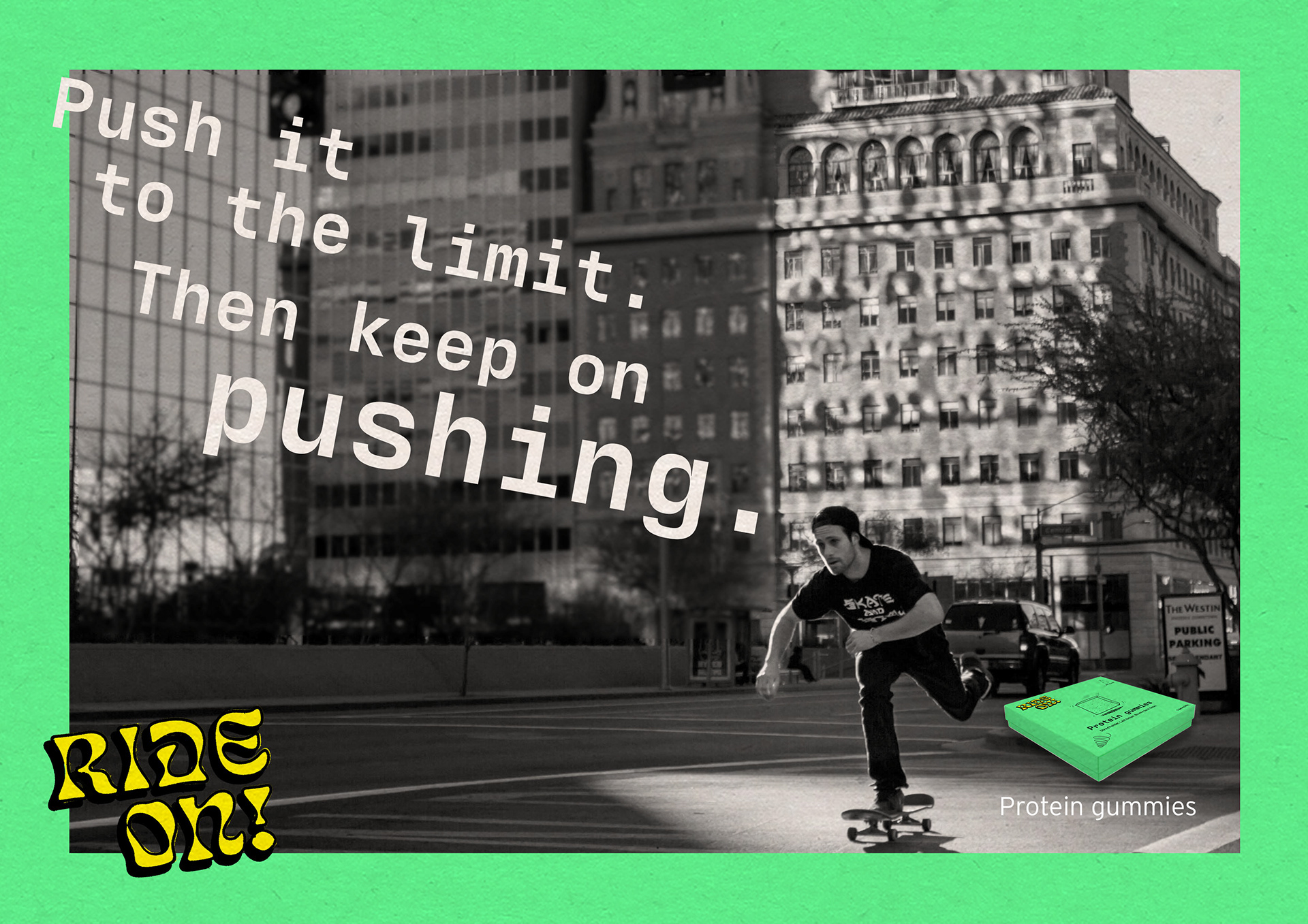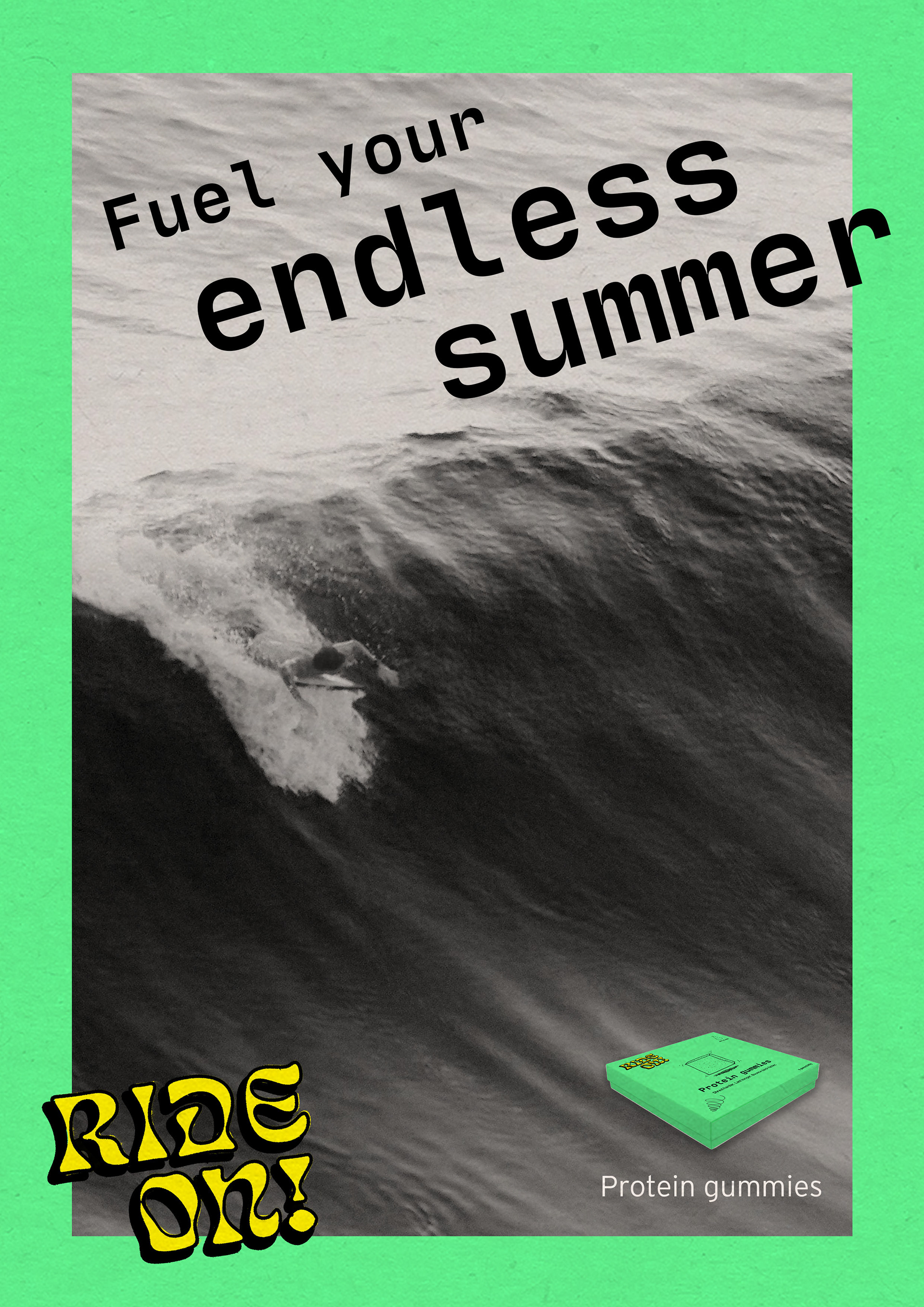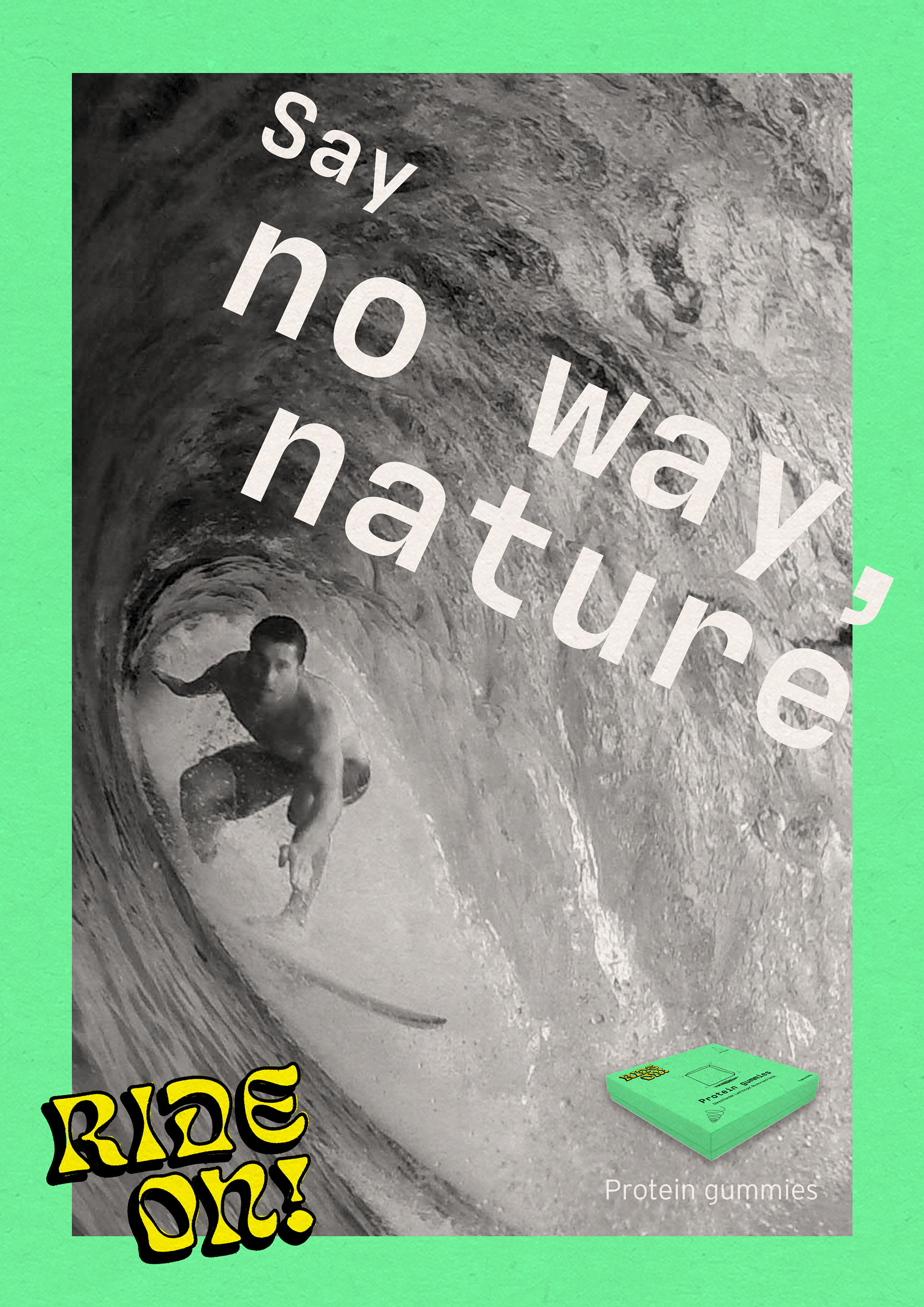 Activation
We'll take the Ride On! Foam Pit on a skatepark tour. Filled with gummy-shaped foam squares, it brings to life the rec