PROBLEM
During the pandemic, people simply stopped taking public transport. Now, with the end in sight, how can TfL relaunch in a new, exciting way and recapture the attention of passengers?
INSIGHT
Following more than a year of restrictions, we're all desperate to get back to a more sociable way of life. Even the most anti-social among us, like Londoners on the Tube.
SOLUTION
A campaign that encourages passengers to make up for lost time by breaking the ultimate taboo: talking on the Tube. Fronted by a reformed street performer who has rediscovered the joy of talking after years of professional silence.
Pre-launch sightings
In the week before launch, the Talking Mime will make impromptu appearances on the Tube to build intrigue around the new face in the capital. He'll jump in and out of character, breaking his silence and striking up conversation with other passengers.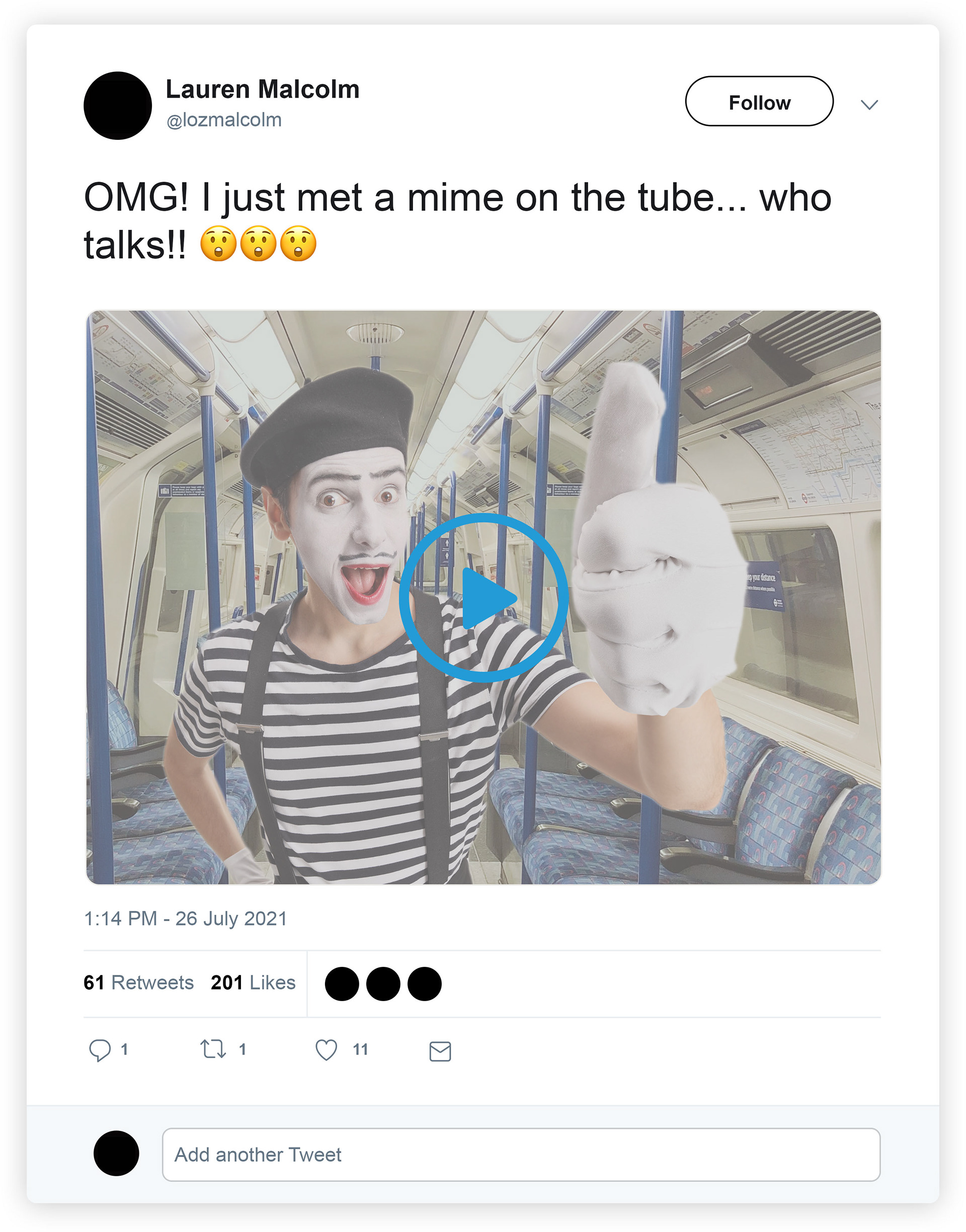 Launch – DOOH
At launch the Talking Mime will take over digital screens on the Underground network, breaking the fourth wall to encourage passengers to break the silence.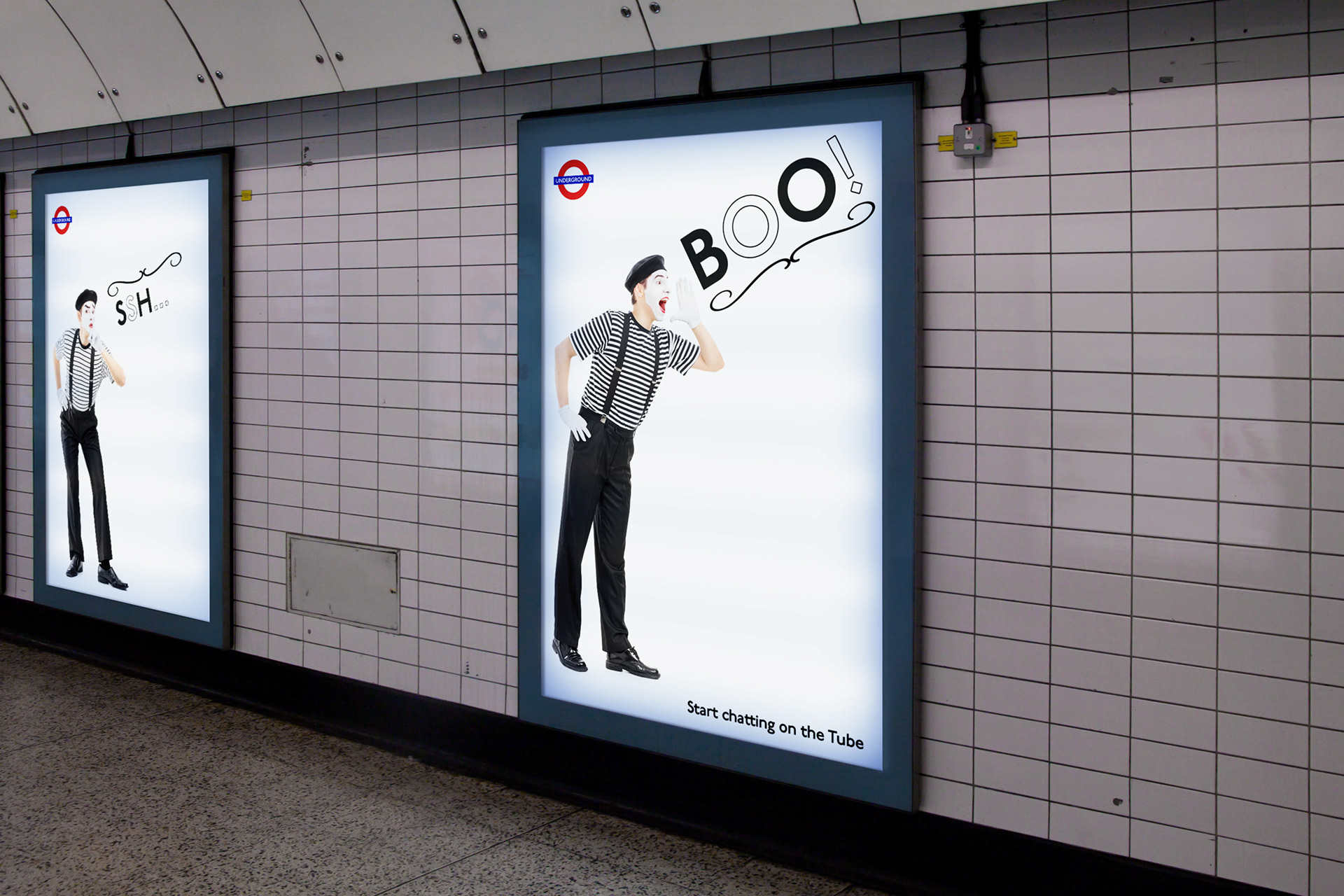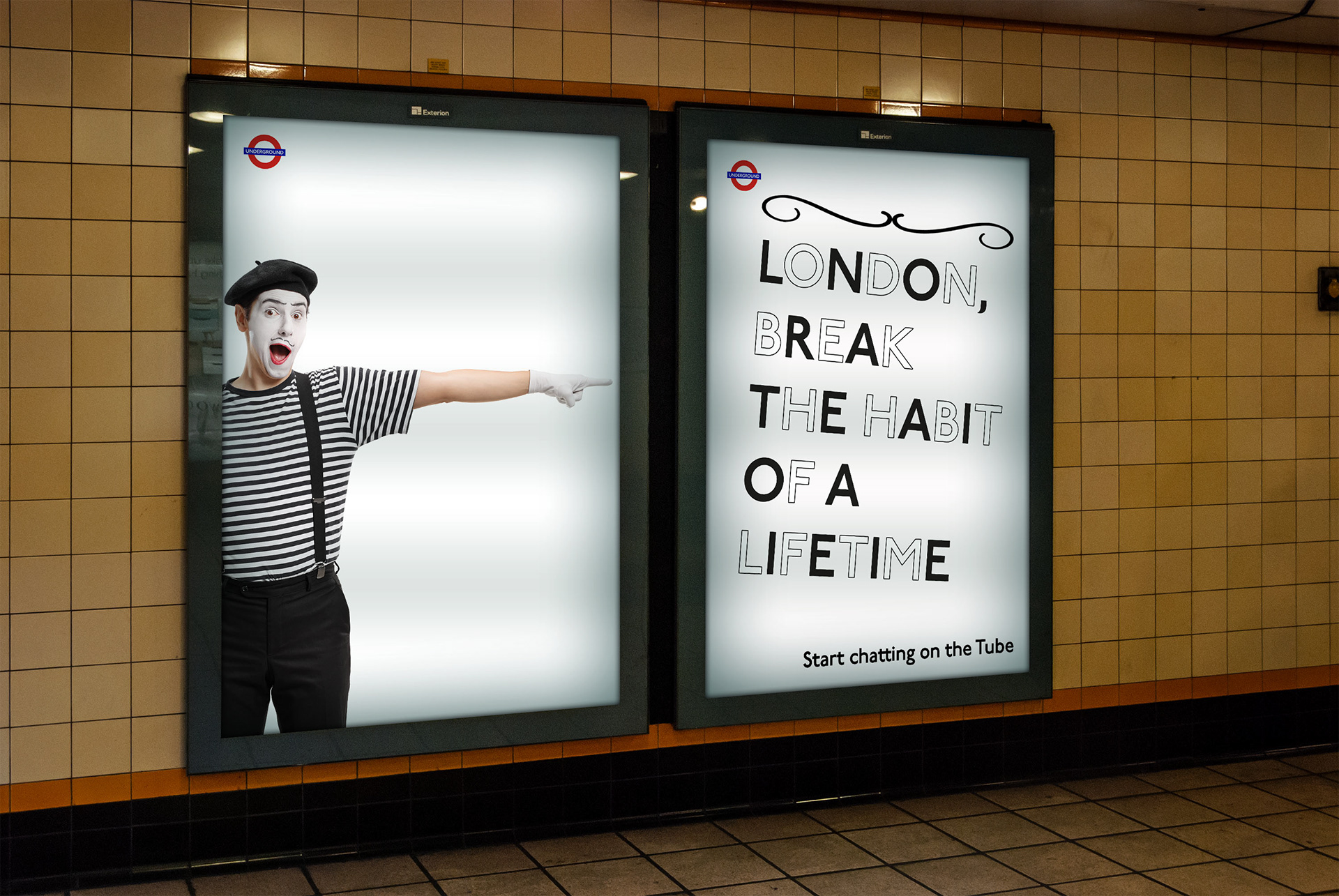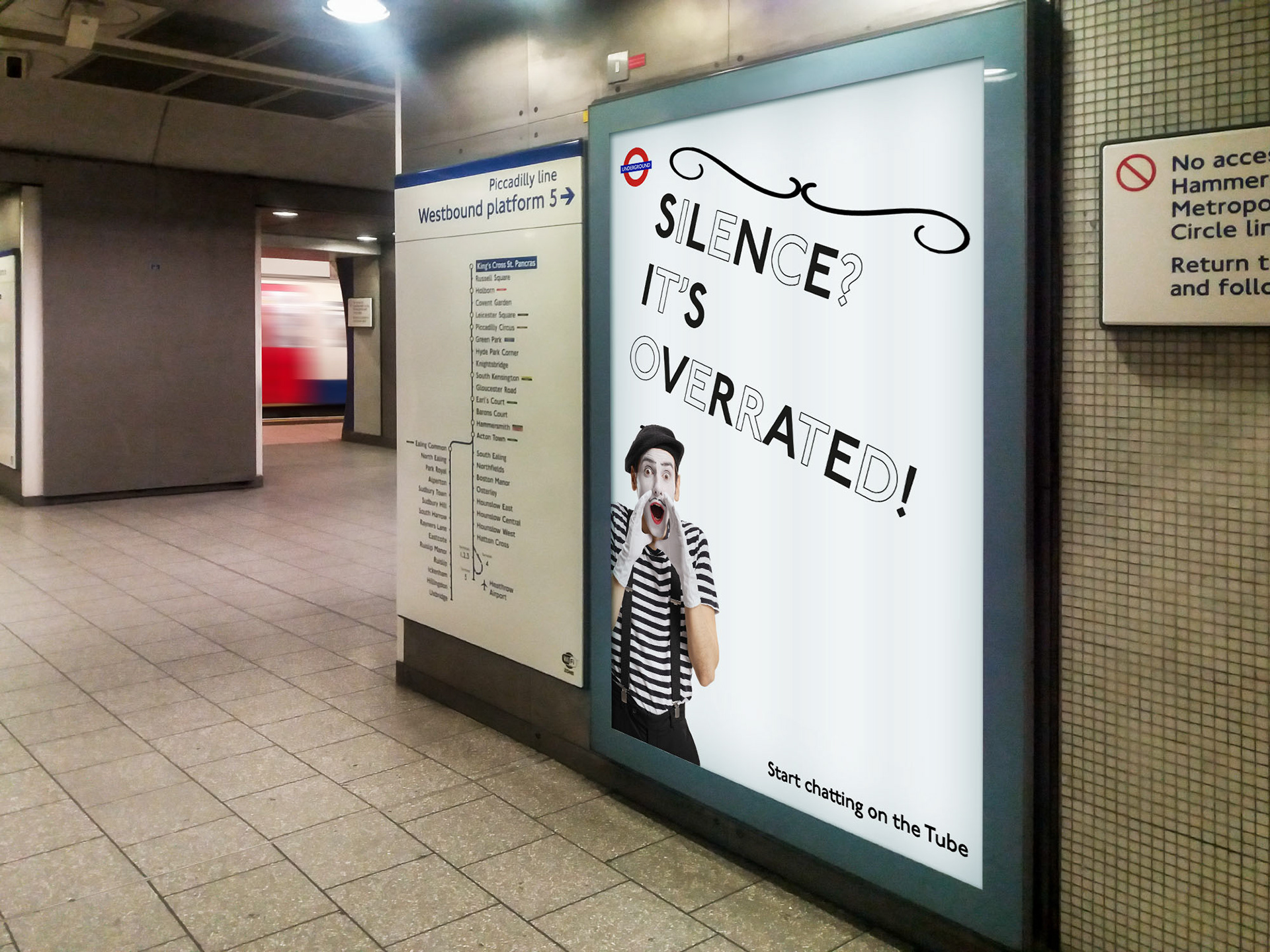 Event – The Art of Conversation
This sets the stage for the main event. A performance art piece that sees the Talking Mime spend 48 hours in a Tube carriage at Speakers' Corner. Londoners can turn up and chat with the Mime, hear about his life of silence and his new-found love of talking. Think Marina Abramovic if she just wouldn't STFU.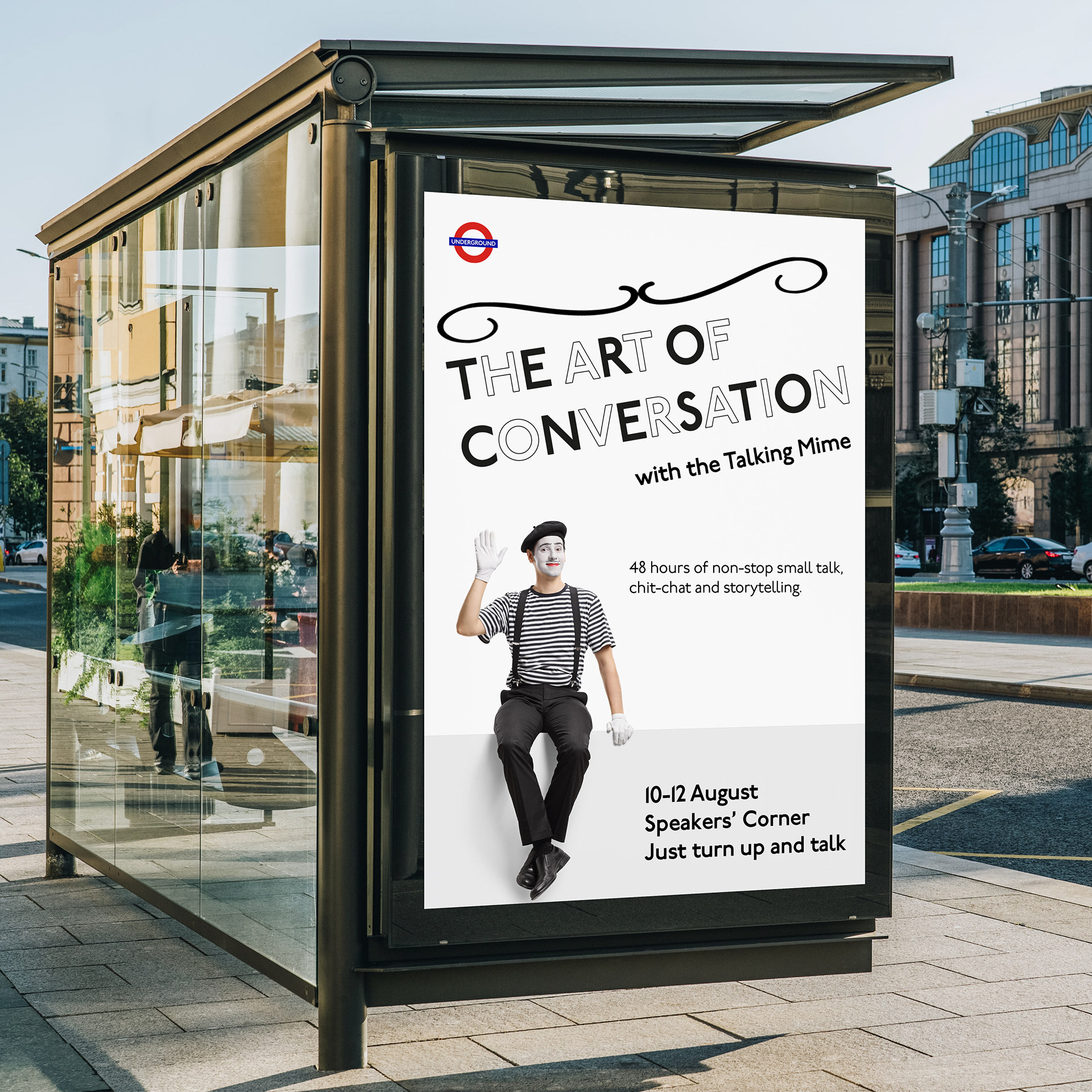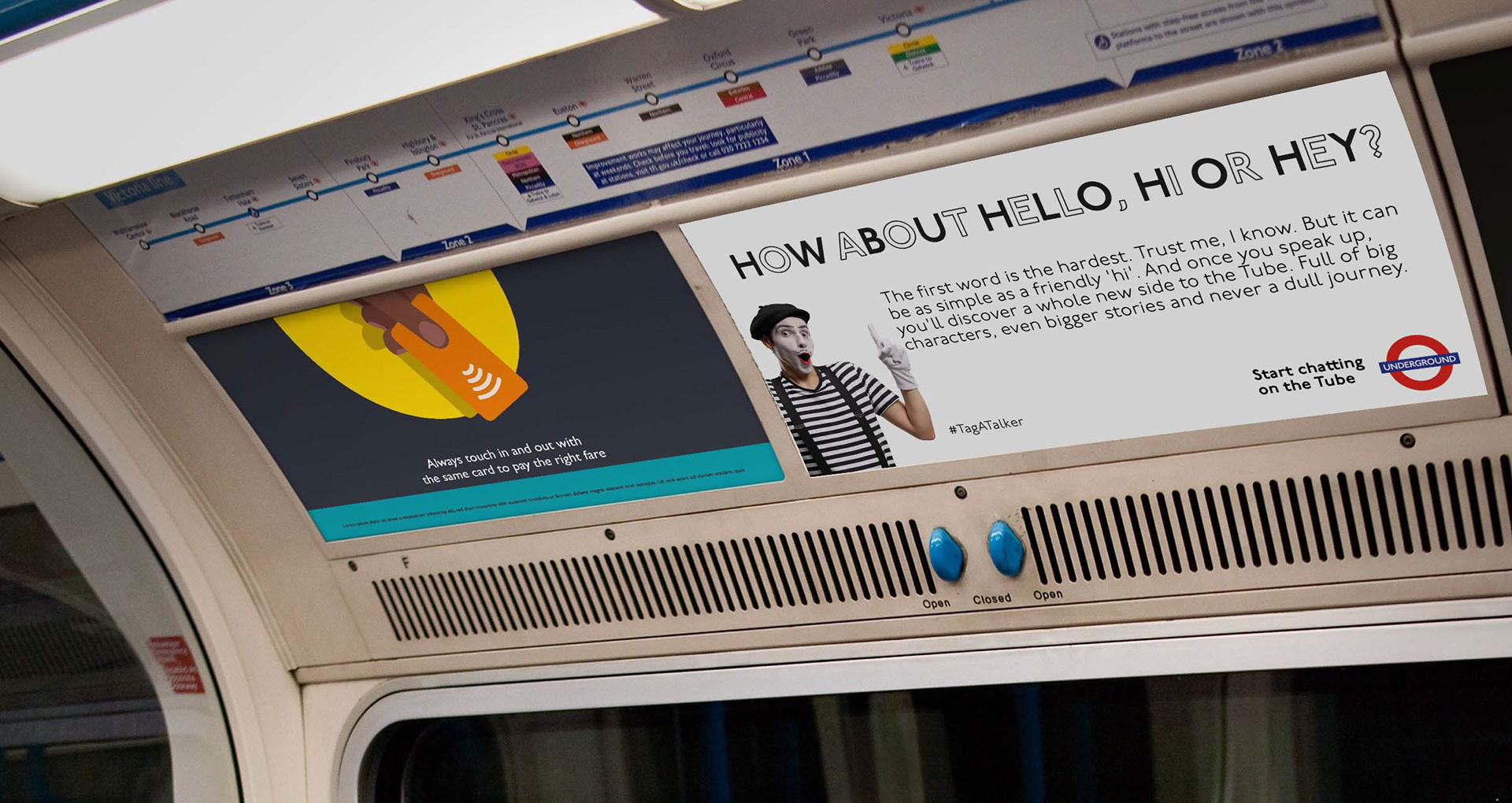 The (Almost) Never-ending Instagram Story
With his new passion for chatting, the Talking Mime loves social media. Throughout the campaign he'll be super active. Highlights include the (Almost) Never-ending Story on Instagram and his #TagATalker posts on Twitter, encouraging Tube riders to build a longer-lasting connection with their new conversation partners.